Bob & Frank's Travel Destinations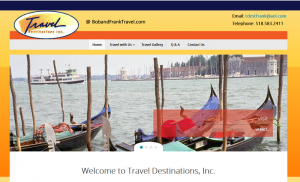 Spring is rejuvenation time! Bob and Frank have a newly renovated and updated Web site at www.bobandfranktravel.com. The original site was exciting, vibrant, and captured the fun and allure of traveling. We needed the new version to retain the same atmosphere.
To this end we used the Tempera WordPress theme from Cryout Creations. Of course, it is highly customized! But, the famous Travel Destinations color scheme is retained. We have added a couple of special features, the most important of which is the responsiveness so that this site will look great on all devices. Another really cool treat is the responsive Travel Photo Gallery!