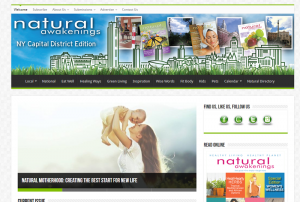 We have just launched a great new site renovation! This is a great new project that took a fair bit of time and testing. Natural Awakenings of the Capital District is very popular, and you can find it at www.albanyawakenings.com.
The new site is fully responsive and easy to read on computers, tablets, and smart phones.
Best yet, there are direct links to past issues and all of the articles are available online.
Check it out today!